Leadership Wellness – how would you rate your well being? The well being of your employees?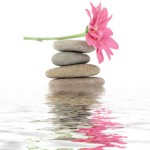 Last year I became certified as a coach in Vital Wellness – wahoo! It was a valuable program, very interactive and I learned valuable insights into my own well being as well as how to coach others to improve theirs. I have been intrigued by this subject for many years as I have seen so many folks deal with the effects of stress. Stress from the job, loss of a job, family issues and physical concerns. I, too, have felt the stressors of a down economy, the loss of a family member to cancer and building my business.
Because I want people to enjoy their lives completely and fully, I have added a brand new section to this site on Leadership Wellness. It is my desire to share expert author insights, resources and tools that you can use to improve your own wellness and those around you. Take a moment to find or enhance your own well being!