Leadership Wellness – What Leaders Need To Know
Over the last few years, I have seen many leaders struggle with stress. Not only their own stress but the stress of their employees also. This past year, I became certified as a coach in Vital Wellness from Transformational Leaders International. It was a very thorough and participatory training. Did you know that 86% of us either have or know someone who has a chronic illness. Chronic illness… one that is lingering, ongoing, prolonged, continuing… the impact on companies is enormous. We as leaders need to be aware of what we can do to help our employees as well as our friends and family deal with their own illness or those of their loved ones.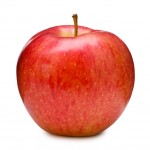 Companies are investing in Corporate Wellness programs because they have been proven to improve employee performance and increase companies' overall productivity. Corporate Wellness Programs can offset the high cost of health care with an average return on investment of 5-6 times the cost. Reductions in costs from a baseline have been documented by WEICOA that show workers compensation costs can be reduced by 31.9%; health care costs reduced by 28.1% and sick leave reduced by 23%. These are big numbers!
As an individual leader, what can you be doing? Yes, please investigate the Corporate Wellness Program options – Transformational Leaders International has a wonderful program. What else can you do? That is what this portion of this website is focused on – Leadership Wellness. Here you will find some great postings by my good friends and colleagues who also have a passion for wellness… Who want people to feel great, to enjoy what they are doing and find satisfaction in helping others! I will be bringing you the insights of others, valuable resources for you to use and a community conversation on how we can all benefit from a focus on Leadership Wellness – the well-being of yourself and those you lead.
Learn more about the wellness experts who will be contributing authors to this important topic.